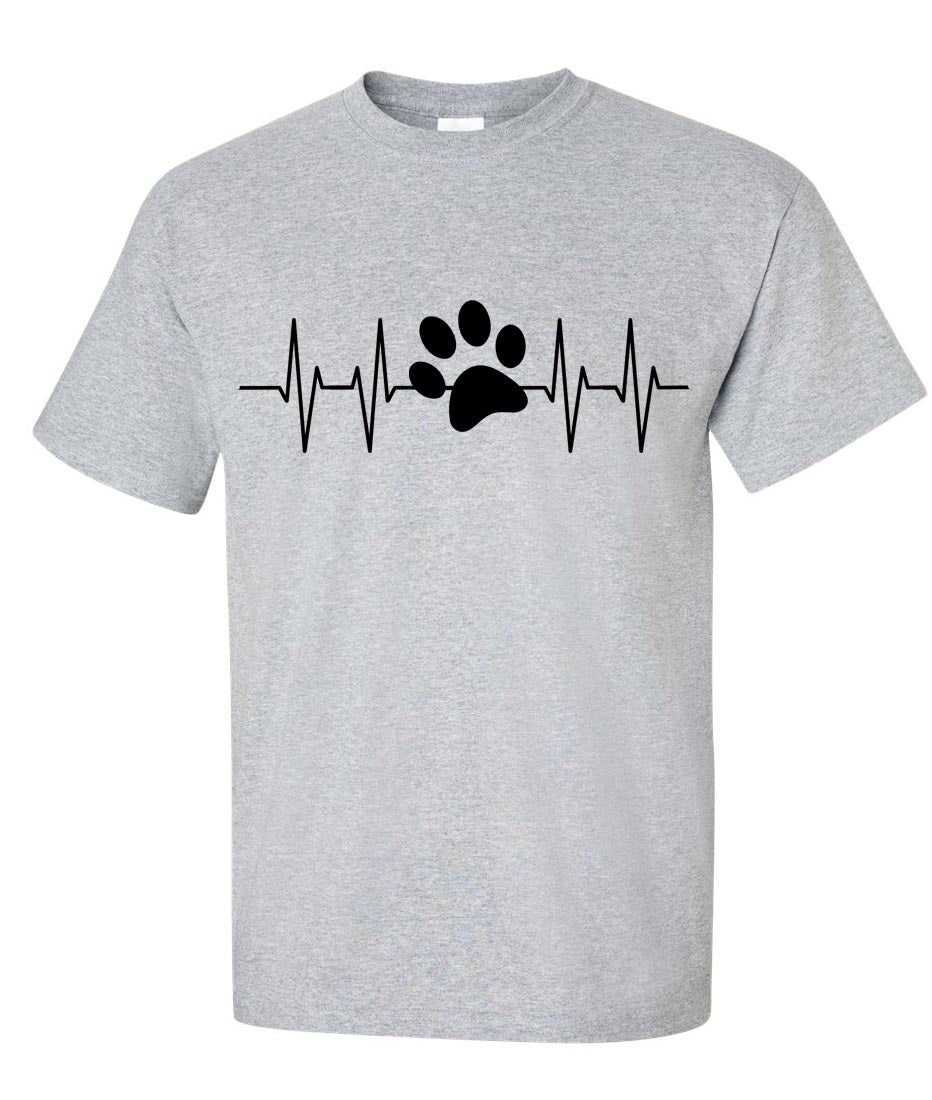 Paw Print Heartbeat Shirt
Material:
NON GLITTER PAW PRINT
Paw heartbeat shirt! 
  Great to show your your love of animals! These can be designed using glitter too, just check the add glitter box.
We use 100% cotton or blend shirts. Shirts are made to order and printed using our direct to garment printer. 
Please note since all shirts are handmade, graphic placement and color may vary slightly.  
Care Instructions:
Flip shirts inside out for protection. 
Wash in cold to warm water. 
Instructions will be included with each order.